Soon at:
Bikerbaby-page will be online when it's born.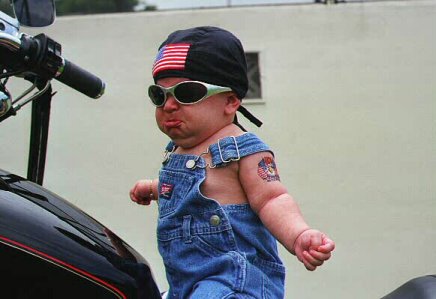 Online storelinks
New links to bikers,clubs,stores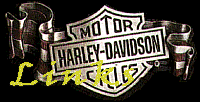 Picturepages
Harleywebstuff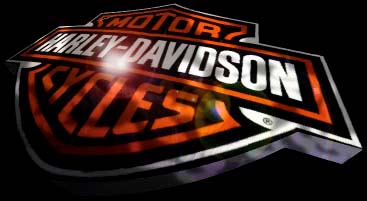 New from H-D in the year 2001
In the year 2001 H-D Inc. made some adjustments.
Brand new is the pre-installed alarmsystem !!
http://www.harley-davidson.com
All softails have injection on board and there's still the option to buy a carburetor engine.
Voor de nederlandse markt zal alleen de Fat Boy, Heritage en Softail Deuce geleverd worden met deze injectie.
The Sportsters have High Contact Ratiocamshafts. This results in a positive way on the 'harley sound ' of the sporster family.
Almost all the models have brand new designed 'dunlop'tires. They have the H-D name written on the cheek.
In America a new model is introduced : FXDXT a replacement for the convertible.
More:
new designed sidestands on the dyna's, Dyna low rider has completely changed, etc. etc.

There are much more newies, but for the details see:
http://www.harley-davidson.com
For dutch info see New Models.
English see http://www.harley-davidson.com
Don't hang me if I forgot any newies, just see the links !!!!!!!!!!!!!!!!!!!!!!!!!!!!!!!!